Interviewed By: Shakinah Starks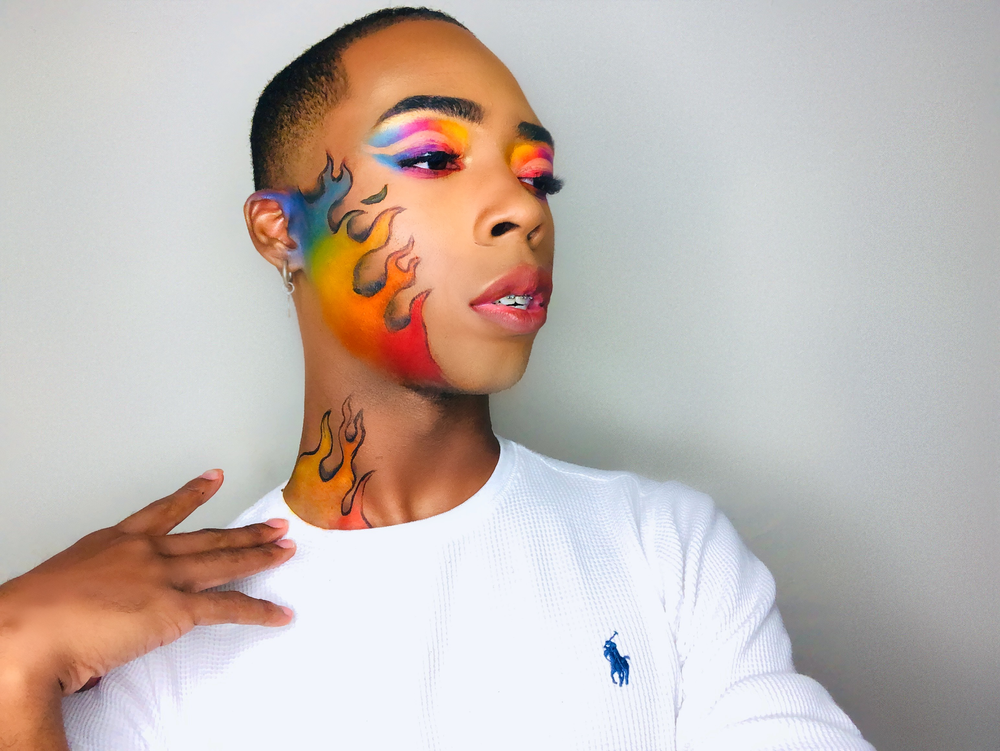 Melanin Mondays are a way for Jackie to showcase up and coming creators in the beauty industry. This week I had the pleasure of chatting with the talented Dré Balenci, Jackie's November host of Melanin Monday. Dré shows us that with talent and perseverance there's no telling how far you can go.
Tell me a little about yourself.
My name is Dré, and I'm from Atlanta, Georgia. I'm 18 and I just graduated from high school. I started doing makeup in January of this year and it's been going pretty well. I enjoy doing makeup for fun. I love art and enjoying myself. I'm also a small YouTuber.
Wow! You've got so much talent. Being a young and new artist, how did you overcome the fear of starting?
One of my biggest struggles has been doubting myself. I get so worried that people aren't going to like my work. Before I started to do makeup, I was scared. It was always something I wanted to start, but being a black, gay male I was a little nervous what people would say. My family was excited and supported me, which helped me feel confident and I kept pushing myself to keep doing makeup. I would say surround yourself with people who support you, so when you start to doubt yourself you still feel motivated. I also just try to keep going. Sometimes when I start a look I might get frustrated or discouraged with the way the look is going so far. I force myself to focus and think about what I'm trying to achieve. KEEP ON GOING! It's gonna look ugly before it looks great.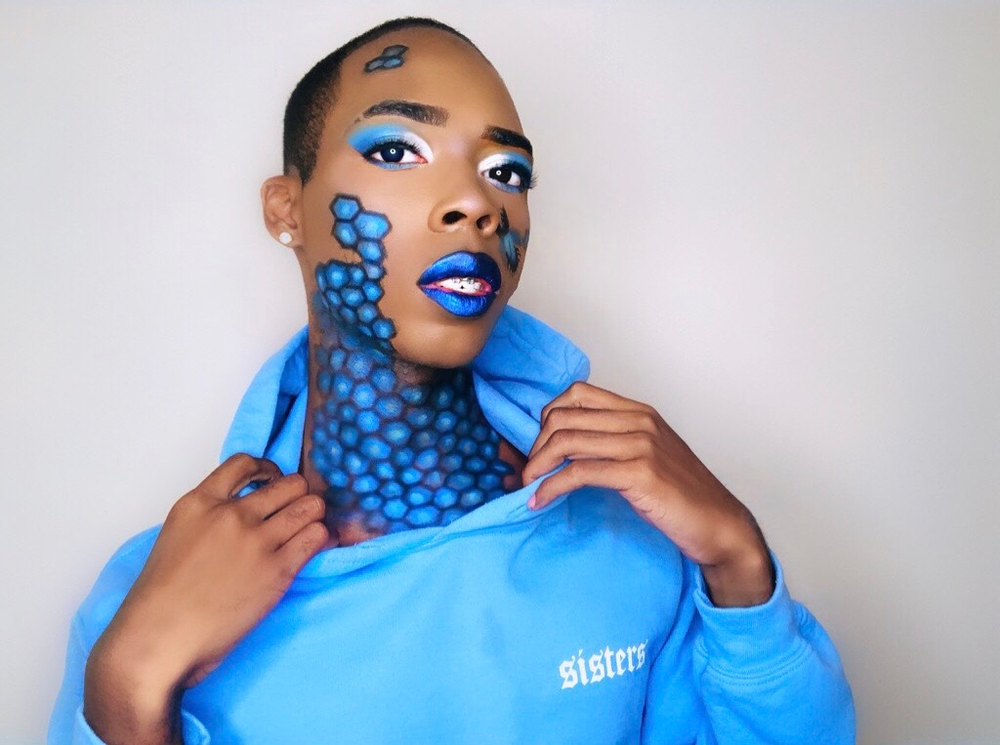 Perseverance is everything! How would you say being involved in the beauty community has impacted your life?
OHMYGOSH. I lived a much different life before I started doing makeup. Makeup changed my life for the better. I have been more happy while doing it. My confidence before doing makeup was so low. I've grown so much as a person because of the love and passion I have for makeup. I've made so many friends and have made so many connections while doing something I'm so passionate about.
Finding what your passionate about will change you in so many different ways. What would you tell new/beginner makeup artists who want to start, but may be nervous?
If you're new and want to be involved in the beauty community, you do have to be aware that the beauty community can be ALOT. Pay attention to your own path and don't think its just gonna happen overnight, because things take time. There's so much to learn, so be open to gaining different skills. If you really enjoy doing makeup, stay focused on your path and don't get sidetracked by what other people are doing
Yasss. Stay hydrated and in your lane. What are your must-haves for a great look?
The #1 most important thing is the right foundation. I don't want any scandals or problems. I need the right foundation shade and concealer. I also can't live without my Morphe brushes. The palette that stays in my bag is my James Charles Morphe palette. I use that faithfully.
You touch a little on being black and gay in the beauty community. How do you see yourself represented in this industry?
I actually don't see myself being represented the way I would like to. Personally, I would love to see more influencers who are men of color. We have Jackie Aina representing women of color and darker skinned folks but I would love to see a black male in the industry at the level that Jackie is at. I see myself being that person in the future who provides representation for black, gay men like myself who are passionate about it.
I see so many great things in your future. Where do you see yourself as an artist in the next 5 years?
Right now I'm working hard and want to establish my brand. In the next 5 years I see myself blowing up on YouTube, in the motions of starting my own makeup brand and inspiring others while I do the best that I can.
You can find Dré on YouTube as Dré Balenci and on Instagram @Drebalenci!