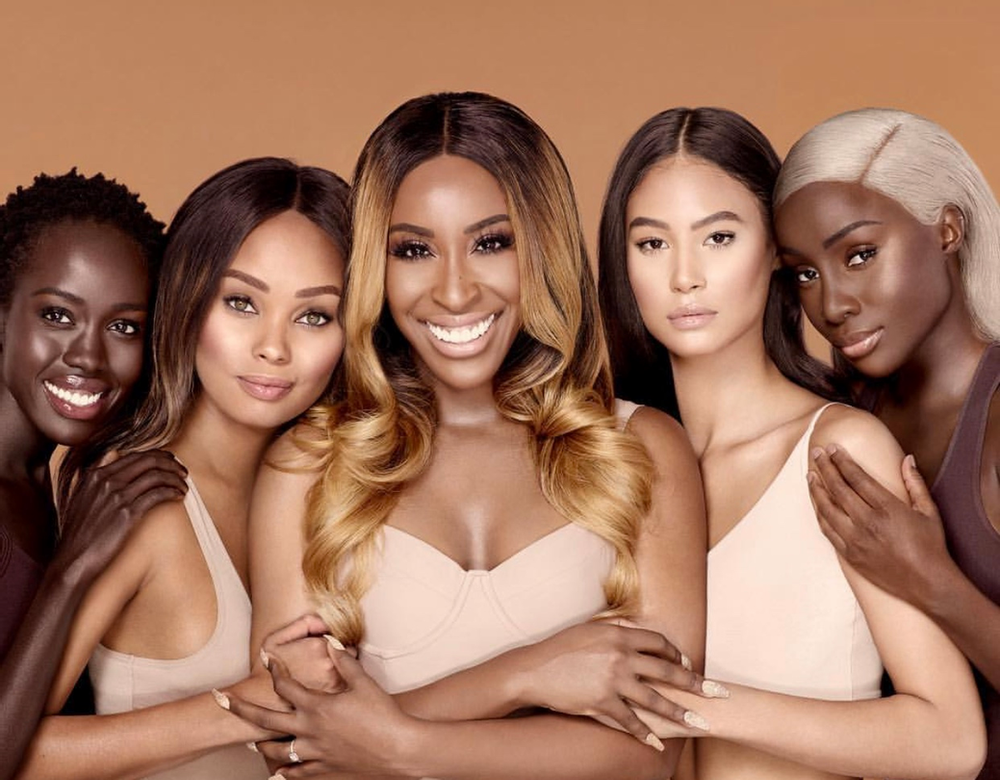 It's been about a month since my collaboration with Too Faced launched and I am overwhelmed by the amount of love and support I've been getting from my fans. From the in store Instagram tags to the youtube reviews, I am beside myself with the amount of people Jarrod and I have been able to help feel more included.
For years, brands have left out deeper tones and pigmented shades, isolating the darker side of the spectrum completely or leaving us with one shade to lighten or darken utilizing other products. Those days are officially over. As stated my Makeup Shayla "More make-up brands need to collaborate with make-up artist/ Youtubers/ Beauty influences on shades or at least consult us on them". I couldn't agree more. We are now living in a time where we get to be in the room where all the magic happens and have a say in the foundations we decide to purchase.
The number one question I get asked is "what's my perfect match for this foundation" and "how do I find it". This is a question that I can't necessarily answer individually but I have done the research to bring you a few of the most honest and beautiful influencers in the game.
If you have yet to check out my Born This Way Foundation or you need help matching your shade, I have compiled a list of Youtubers that can help you match your shade. Enjoy!
XO
Jackie
---
Ohemaa Bonsu
Born This Way Foundation in Truffle
---
MakeupShayla
Born This Way Foundation in Chestnut
---
Nyma Tang
Born This Way Foundation – Ganache
---
Irishcel507
Born This Way Foundation Butter Pecan
---
Msroshposh and Natosh
Born This Way Foundations – Hazelnut & Carmel
---
Shalom Blac
Born This Way Foundation Spiced Rum & Cocoa
---
Way of Yaw
Born This Way Foundation Ganache
---
Alissa Ashley
Born This Way Foundation Mocha & Spiced Rum
---
Myself (Jackie Aina)
Born This Way Foundation Chai