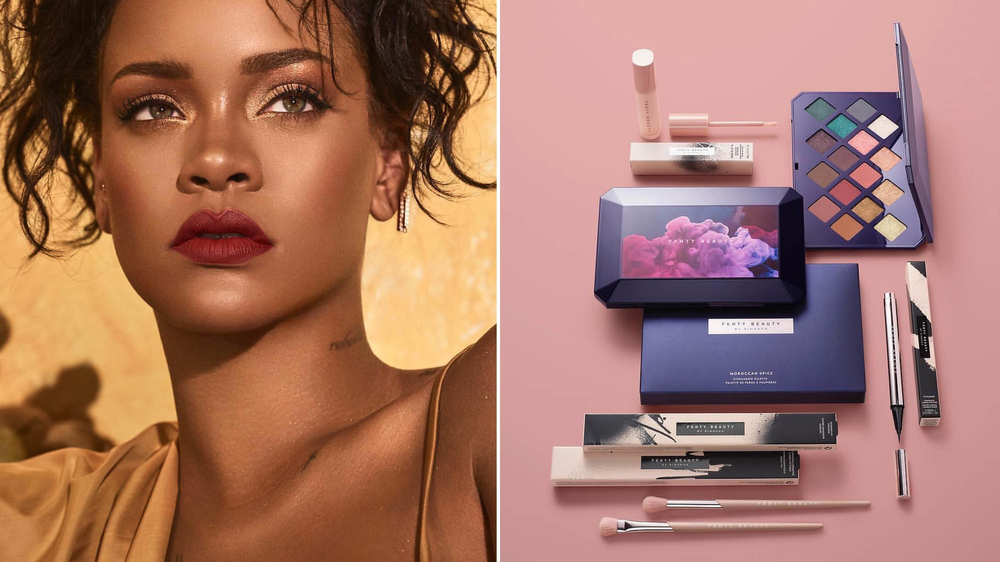 Okay, so you know I have my theories about certain products and I put the Fenty Moroccan Spice Collection to the test.
First of all, spoiler alert, the Flyliner (Longwear Liquid Eyeliner) is worth every cent. Out of everything I showed you in this tutorial, that was a must have.
But…
Sadly…
TBH I wasn't here for ALL the shadows in the Moroccan Spice Eyeshadow Palette and before the (Rhianna) NAVY comes for me, here's why:
While the colors are absolutely gorgeous, there are very few deep pigmented colors for melanated gals like me. This entire collection was a great move for Fenty Beauty for the "get up and go" person out there. For me on the other hand, I strongly felt the need to use brushes outside of this collection and perhaps combine the eye shadow look with palettes outside of the collection as well. Maybe it's just me but I didn't feel the look could live on it's own.
Either way, there were a few really enjoyable items in this collection, don't you think? Check out my video and let me know.
XO
Jackie