Written By: Shakinah Starks
I'm a little ashamed to admit I didn't start applying sunscreen until recently. I often saw it as something that people who were lighter than me and easily burned would do. After noticing hyperpigmentation and fine lines starting to appear, I realized that I was a part of the problem. With so much information and products targeted towards melanin honeys like myself, I was able to learn more about the necessary steps and products needed to take care of my skin.
Alongside many, ,Shontay Lundy, founder of Black Girl Sunscreen, is doing the work to help us take care of our skin. Black Girl Sunscreen, is a sunscreen that not only encourages us to be active, but reminds us we need and deserve full protection from the sun. Shontay loves being active and saw the need for a product that allowed her to have fun in the sun while fully protecting her skin. She then worked with skincare experts and created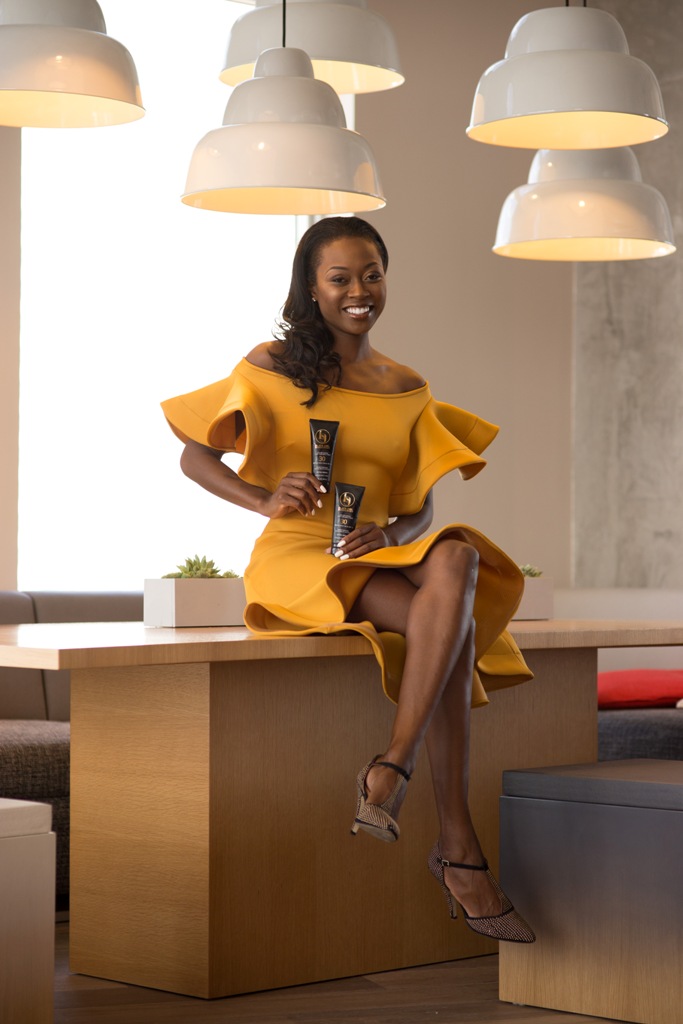 I had the pleasure of chatting with Shontay about the brand and the importance of black skincare.
Q: What makes Black Girl Sunscreen different from the other leading sunscreens on the market?
Shontay: ,The name speaks for itself. We have a strong voice and connection with our consumers which are women who want to wear sunscreen and learn more about sunscreen and have often been ignored. We are different from our competitors because we are able to make that distinction and identify that demographic. Black girl sunscreen shows that we are unapologetic about who we are. Our brand encourages empowerment and encourages inspiration. We also encourage things that have never been done before. It's more than just a product, it's a way of life. It's magical. Black Girl Sunscreen has come on the market to remind Black women that they are beautiful. Black Girl Sunscreen stands for so much more than just sunscreen.
Q: ,What risks do black people and people of color face when they don't use SPF?

Shontay: ,It truly depends. Not all skin is treated equally. Let's just say not every black person has the luxury of being 50 and looking 30. The risk that they may run is facing the fact that there are not many solutions to fine lines and wrinkles unless they get botox or fillers. You run the risk of getting dark spots and not being able to solve that without seeing a dermatologist. On the healtside, Melanoma is a real thing in our community that may happen within our populations, but many do not survive. Black people really have not been tested when they go to the dermatologist so it can often be overlooked. Another risk is getting a sunburn. Not sure if you've ever gotten one, but we don't burn to the same degree as our lighter skinned partners. We can still get burns and start peeling. It can still be damaging.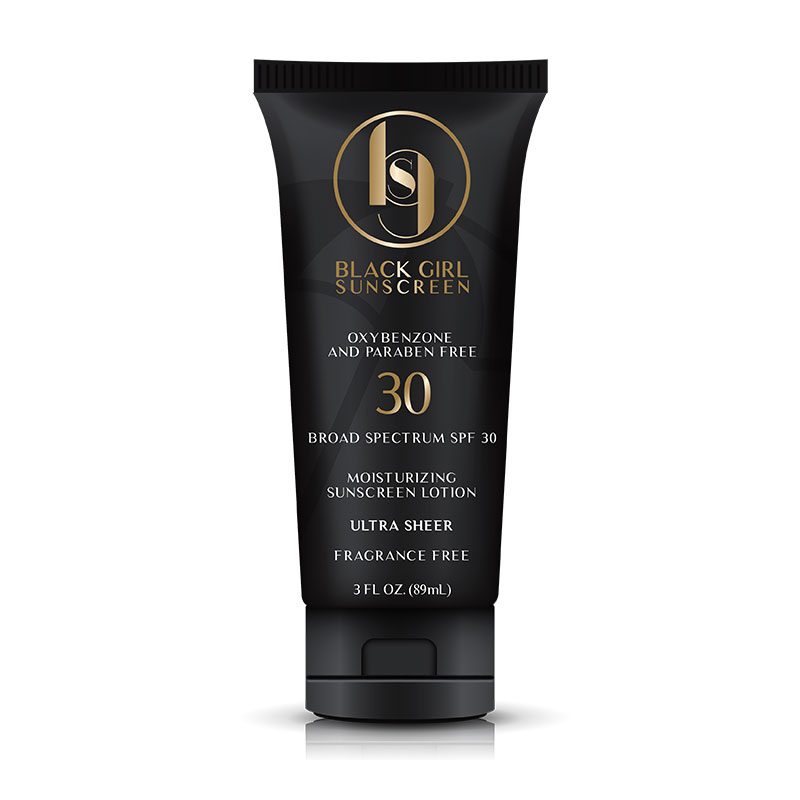 Q: With this whole quarantine situation going on, a lot of us are stuck inside. How can we protect our skin while being inside? And should we be wearing sunscreen while we're inside as well?
Shontay: ,Some people think that sunscreen is for outside weather but we are encouraged to be out in the sun and take a walk and that's when you should definitely be wearing that. Now being inside, wearing it can help preserve our youth. No wrinkles, hyper pigmentation and evening out the complexion is what you can put yourself at risk for when you don't wear it. Sunscreen can help with all of these things. So yes, you should be wearing it on a daily basis, even while being a guest in your own house.
Q: What advice would you give yourself in your early stages of launching your business?
Shontay: ,My current mantra is to keep composure and that's how I've been. My advice that I would give myself last year would be don't say anything until you have a final product. For example, say your launch date is May 10 and you don't receive products until May 7th, you should wait until you get the product to execute. And I know it's all about planning but in this game of retail production, logistics code is big and so is the uncertainty of life. How do you bounce back if something goes wrong? My advice would be don't speak about something until it has happened.
Q: What advice do you have for young black women who want to start a business and don't know where to start?
Shontay: ,Well, my current mantra is to clear out all the ,minutia., That meaning clear out all unsolicited advice from your aunty and your cousin. I believe in intuition and if it feels right and if it feels good i'll roll with it.  Sometimes people can't always see your vision and you have to go with it. I'm not saying don't be afraid, but you have to go with your passion.,
If you were like me and didn't know where to start with proper skincare, I hope this helps!
As Shontay explained, SPF is important and should be incorporated in our everyday routine. Products like