About a week ago, I announced that I would be having an Ultimate Mother's Day contest.
After going through hundreds of wonderful applications we chose Miranda N. from Boca Raton, FL.
She was gifted flowers and gift cards to her favorite online store (Express), restaurant (The Cheesecake Factory) , and beauty store (Sephora).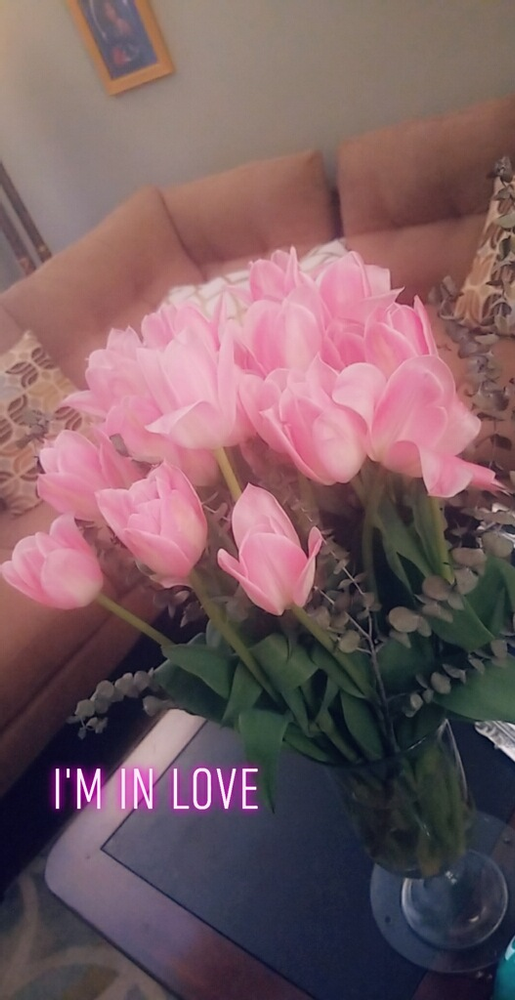 When I asked Miranda about her motherhood journey, she had this to say.
"My motherhood journey started at the age of 22 while pursing my Associates degree at a local community college, nonetheless, with the support of my parents I graduated with my degree and started looking for employment to support my daughter.  I was young, lost, confused and unsure about the next chapter of life at the age of 22. I thought about leaving school because I was the only pregnant girl in the class while all my friends branched out to prestigious universities. Being pregnant at 22 was rough and I cried almost everyday during my pregnancy. The only thing that kept me going was my faith in God, but I slowly started losing faith because everything was going wrong. I got married at 25 and my son was born when I turned 26, however, I found myself in an abusive marriage. Like many women who have been or are still in an abusive relationship, it was hard to leave but I was slowly dying on the inside.  I was depressed and angry towards everyone including my children because of what my husband was putting me through. One night I was crying, and my children walked inside the room and wiped my tears and it was at that moment, I felt compelled to leave the relationship for the sake of my children. I didn't realize how much my children were hurting, and I felt terrible as a mom. My job is to protect my children and I did exactly that. I left the abusive marriage and divorced my husband. My children empower me daily and although life has been rough, we have each other and they keep me going. I love my children dearly and my faith in God has been restored."
In addition to sharing her inspiring motherhood story, Miranda also gave me one of her favorite quotes about motherhood.
"To describe my motherhood would be to write about a hurricane in its perfect power. Or the climbing, falling colors of a rainbow." —Maya Angelou
Thank you for being so open and willing to share with me, Miranda. I hope everyone had a fantastic Mother's Day.
Xoxo,
Jackie